I've made a few more packages of gift soap to share. I'm going to have a "Lunch & Learn" for some of the ladies from Church. We will be having a craft show at our annual Christmas Luncheon and I thought these might make a cute contribution and not be too difficult to do.
The money we raise goes to WIC (Women In the Church) to enable us to do a variety of projects throughout the year helping those in need etc. I am excited about this and if it goes well I will find additional things for us to make for the craft show!.
Vintage velvet pansies from a vintage hat just full of them!
I'm not sure how much we'll charge. Do you think around $5.00 is too much? If you are interested in making these you can find my Tutorial HERE.
I'd love for you to leave a
comment. If you like this blog I'd be honored if you became a follower ... maybe we could follow each other in Google and Linky! If you ARE a follower PLEASE sign up to follow in Linky as well... I don't want to lose my friends if Google does get rid of friends connect.
I hope you enjoyed my little soaps. Until next time...
L
I am joining the following blog parties: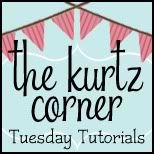 Tuesday Tutorials at The Kurtz Corner with Audra
Feathered Nest Friday at French Country Cottage with Courtney